We're putting all of our eggs in this basket here at Farmer-ish, but we need your help. We're looking for creative and engaging content on farming, homesteading, raising animals, cooking, making, and raising a family. We want creative nonfiction, personal essays, memoir, how-to pieces, informational and instructional essays, poetry, and more.
General essays and how-to essays should be approximately 1,000 words. Personal essays and memoir should be between 800 and 2,000 words. Photographs for recipes and how-to essays should be included when submitting. Poetry can be of any length, though we prefer short to medium.
Be sure to single space after periods and provide hyperlinks to source material when applicable. Please do not use footnotes, endnotes, or in-text citations.
All work must be owned by you. We aim for original work, but if you have published your work on a personal blog, you can re-purpose it for us. Please note you retain copyright for your work.
For our quarterly online journals, we offer a $25 honorarium at this time. For our print annual, we offer a $25 honorarium or a copy of the book.
Farmer-ish Topics
*The following list is not comprehensive but should give you an idea of what we like to cover.
Farm Animals
Livestock Guardian Dogs
Nature
Gardening
Sustainable Living
Transcendentalism
Recipes
Maker Insights and Projects
Frugality
Simple Living
Canning and Preserving
Food and Health
Farmer Profiles
Farmer-ish Genres
Expository Essays
Poetry
Personal Essays
Creative Nonfiction
Instructional or How-To Essays
Farmer Profiles
Recipes
Book Reviews
Be sure to review our About page, as well as past issues, to get an idea of what we're about before submitting.
Online Journal Submissions
Beginning November 2022, we are now using Submittable for our submission system. You may submit one essay and up to three poems per submission. We are now requesting a small $3 fee with each submission. A percentage of this fee goes to the submission system, which helps make our submissions much more manageable, and almost $2 of the fee goes to keeping our journal going and paying our writers. This support means the world to us, as we aim to continue to provide a home for unique and beautiful writing about farming, homesteading, nature, and making.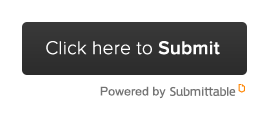 Deadlines and detailed calls can be found below.
For Spring Equinox 2022 Issue
Theme: Hope
March 8, 2022 for submissions
For Summer Solstice 2022 Issue
Theme: Generations
June 14, 2022 for submissions
For Fall Equinox 2022 Issue
*Update: Our Fall online issue has been replaced with the release of our full-color print annual, Volume II.
For Winter Solstice 2022 Issue
Theme: Solstice Hygge
December 10, 2022 for submissions
For 2022-2023 Print Annual
*submissions are closed