For our 2021 Winter Solstice edition of Farmer-ish, we want you to think about nature and rest, warmth and light. We also want you to think about writing on the farm, from the poetry farmers write to the farm journals they keep, we want to hear about the way writing plays a role in the life of someone who lives closely to the land. We are looking for essays, how-to pieces, recipes, poetry, farmer profiles, and more that celebrate the warmth and coziness of the indoors while honoring the season outdoors. Winter Solstice is really when we plan for the upcoming year, take our rest, and honor the return of the light.
As always, be sure to follow our general submission guidelines, but as you think about pitches and submissions for our Winter Solstice issue, please consider the following: We are still looking for great poetry; we love submissions from first-time authors, though we love our professional writers too; we could really use some good winter recipe ideas, especially if you have the recipe for the best hot chocolate in the history of the world. We are also looking for works that honor the many winter holidays happening in December and essays to help beginners plan for the upcoming gardening season.
Payment: For the Winter Solstice 2021 issues, we pay $50 for most essays, recipes, and how-to pieces. Individual poems and book reviews will pay $25.
Deadline: The deadline for pitches for our Winter Solstice 2021 issue is November 30, 2020. The deadline for submissions is December 10, 2021. Be sure to put your text in the body of an email to farmerish.journal@gmail.com. Please put your working title and "Winter 2021" in your subject line.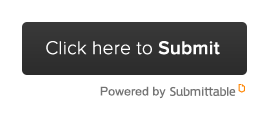 photo credit: Kacper Szczechla, Unsplash